PROJECTS & ACTIVITIES
Our conservation work falls primarily into two categories:  specific SITE PROTECTION PROJECTS and more educational PUBLIC ENGAGEMENT ACTIVITIES.  At this time, due to resource constraints, our work is focused primarily on public education and engagement, in order to build interest in and understanding of the need and importance of the conservation of special places in British Columbia.  Also, we are currently working primarily in partnership with other organizations and charities to support projects of mutual benefit.
PUBLIC ENGAGEMENT ACTIVITIES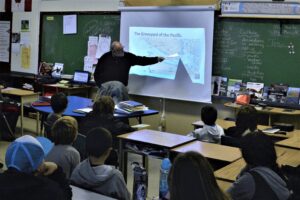 Most of our work at this time is focused on public engagement, in order to build interest in and understanding of the need and importance of the conservation of special places.  In particular, we have concentrated on working with children to help introduce them to the conservation work that we and other National Trust organizations do, and to encourage them to find out more. It is our hope that we can help inspire them to develop a "conservation ethic" within themselves, and begin a lifelong journey as citizens who truly care about their environment, their culture, their history and heritage, and become leaders in making the world around them a better place.
OUR COMMUNITY TREASURES: Exploring the Lighthouse

One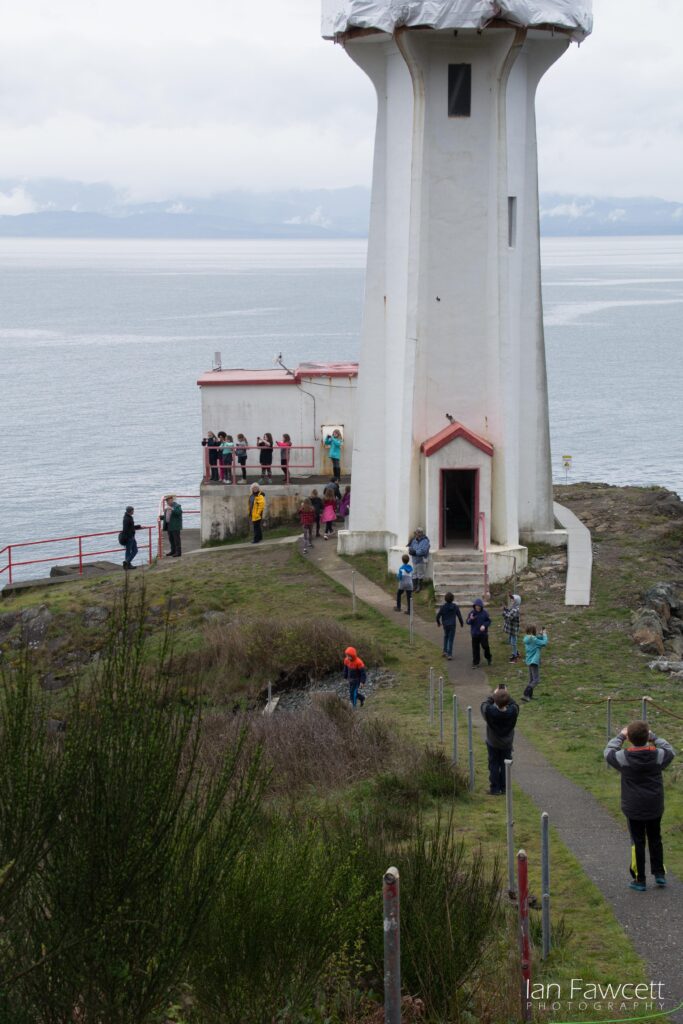 of our key activities is a targeted school program called "OUR COMMUNITY TREASURES."  This program introduces elementary school-aged children to selected conservation areas/projects to explore the sites and learn about their conservation needs.  It also enables the children to use their innate creativity and imagination – through photography and storytelling – to reflect what they have seen and learned, and to pass on their experiences to others.  The children's selected photographs and completed stories are collected into an on-line commemorative book.
"EXPLORING THE LIGHTHOUSE" is our first "Community Treasures" project.  It has now been running for several years, since 2017, and is conducted  in partnership with the Sheringham Point Lighthouse Preservation Society (the owners and operators of the Canadian Heritage Lighthouse Site, and assisted by our operating partners Change Canada Consultants Ltd.  The project won an "Award of Excellence" from the International National Trusts Organization in 2019.
This project is currently on hold, due to Covid-19 precautions.  It is expected to resume within the coming year.  For more details, please click here.
THE STORIES WE SHARE:  Bridging the Generations
For most of us, the STORIES WE SHARE with one another – and particularly with our children – help to form the foundation of our culture and strengthen the social connections within our community.  The more opportunities children have to share the stories of their elders, the better.
"BRIDGING THE GENERATIONS" is a community based program that was launched in2019.  It brings together elementary-school aged children (Grade 5, ages 10-11) with seniors. The children, working in teams of two or three, visit a neighbourhood seniors residence, armed with a video camera and a series of interview questions that they have previously worked out.  They meet and talk with (interview) selected resident about their lives and about their communities, back when they were children. "What was it like when you were growing up?" "What kinds of things did you learn in school when you were in Grade 5?" "What did you do for fun?" And so on, limited only by the children's curiosity and the seniors' memories.
Back in the classroom, the children compile and edit their video interviews, producing a series of vignettes about
the elders' lives, supplemented by their own research, and learning as they do so, lessons about their own communities
and their own histories. Lessons they will never forget.  For more details, please click here.
This project is currently on hold, due to Covid-19 precautions.  It is expected to resume within the coming year.
WORLD CHILDREN'S SUMMIT ON PEACE AND NATURE
This one-time project was organized in 2015, in partnership with the Fountain of Peace Project (a children's educational charity).  It explored a variety of strategies for children to engage with nature and find peace in the world around them.  NTLCBC took on a supportive and organizational role to help the project come to fruition.  For more details on the project, please click here.
CONSERVATION PROJECTS
The most effective way to ensure the conservation of Special Places of environmental and cultural heritage is to acquire protective control (either through direct ownership, long-term leases, or other measures) of key sites.  NTLCBC is currently working to protect three sites (see below).
Members of the National Trust team also have ongoing consultations with individuals and groups concerned with the conservation of specific properties that are currently at risk, and provides support and assistance as we can to help those projects succeed.
LANGLEY FARM SITE PROTECTED

The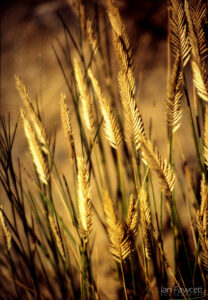 National Trust has assumed a long-term lease on Black Dog Farm (formerly Nathan Creek Farm) in the Township of Langley.  The property is owned by the Province of British Columbia, which has no practical use of the property for its own purposes.  If sold, it would most likely be consumed by residential development, as has happened with so much of the fertile Fraser Valley lands.
However, the Province has agreed to work with us to keep the farm in agricultural production.  NTLCBC leases the land from the government and, in turn, sublets it to the Black Dog Farm Society (farmer Kirk Immel) who works the land.  Black Dog Farm operates a small CSA program at the farm.
Due to an inadequate and unreliable water supply, the farm's production has been marginal in the past.  However, work is now underway (with the Township of Langley) to bring a reliable water supply to the area which will allow significant upgrades to the farm's activities.  Work is currently focused on rebuilding/restoring the farm to enhance it productivity.
PRESERVATION OF HERMANN'S JAZZ CLUB

Hermann's Jazz Club in Victoria is the longest continually-operating jazz club in Canada.  It has been a Victoria institution since 1985 when it was opened by its founder Hermann Nieweler.  When Hermann passed away in 2015, the future of the club was put in doubt, as was the future of the performance facility that housed the club.  However, a group of jazz enthusiasts, as well as arts, cultural and heritage advocates and others gathered to try and preserve this significant live-music and performance-arts facility and ensure the continuation of the iconic jazz club itself.  The group became known as the "Arts on View Society," and was established as a not-for-profit organization.
NTLCBC was asked for advice and, as time was very short before the facility would be in jeopardy, we also agreed to work with and support the efforts of the Jazz on View Society.  Negotiations with the owners are ongoing, but an option has been secured to lease the facility over the next number of years, and the famous and much-loved jazz club is again open as a venue for live music.  Consideration is being given to purchasing the site, and fundraising options to help make this happen are being reviewed.  For more details, see the Arts on View website.
PROTECTION OF RARE MATERNITY COLONY OF BATS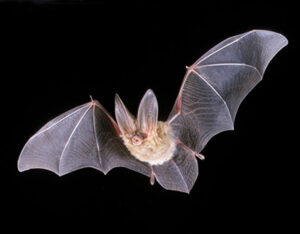 NTLCBC is now the owner of a small parcel of land in the Qualicum area of Vancouver Island.  This property houses one of only three known maternity colonies on Vancouver Island of Townsend's Big-eared bats.  The population of this threatened species is collapsing all across western North America, and only a handful of maternity colonies have been documented in BC.
We are working with biologists at the BC Ministry of Environment & Climate Change Strategy to develop innovative new strategies to protect this colony over the longer term, and have been taking actions over the past year to secure the colony's protection.  For more details, and further updates, please click here.